If you want to trade in the Forex market, you need to have an online Forex broker that you do business with. There are several things that you should be looking for in your broker, and based upon your own set of needs, you will have certain things that you should be focused on. Here, we will look at what the personal factors that you will need to look at are when choosing the best Forex broker, and how those needs translate into finally making a choice of brokers.
The Broker
Looking at the brokers you are considering from a realistic point of view is your first step. This is a pretty simple task, but it does require a little bit of legwork. If you do a simple Google search for "Forex broker" or something along those lines, you are going to get hundreds of broker hits. Some of these are great, some are awful. You want to stay away from the low quality brokers. These are the brokers that have bad reputations, have had allegations of misdeeds against them, or are downright scams. The best way to avoid these things is to look at what people are saying. Check out the forums, check out the news, and check out what regulators in your area are saying. You want to use only a reputable, legal broker. This way, you can be sure that you are not throwing your money away, but instead putting it to use with a broker that will work for you.
On a different note, you will also want to check out what the broker offers. Some broker require you to use leverage, others do not. Some allow leverage of up to 800 times, but most cap that number at 200 to 400. Also, be sure to check out the pip level on the spreads that are offered. A spread of 3 pips can be very competitive, but it depends on the time of day, the currency pair in question, and your location. But, with all other things equal, brokers will still have differences. Ideally, the smaller the spread, the better. A small spread leaves you with less of a gap to overcome as a trader. If you can find a broker that offers more competitive spreads than the competition, they're reputable, and legal in your area, then by all means, go with the broker that will help you out the most. You are in this to make a profit, after all. Use every advantage you can to help yourself do that.
Your Location
Your physical location is the next spot you should be examining. The Forex market is a truly global marketplace by definition. You are taking the money of one country, and trading it (for a small fee) for the money of another country. However, one of the things that local governments have done to help protect their citizens is to set up regulatory bodies and restrictions on which brokers can be used. So, a broker that's completely legal in one country might be blacklisted in another. For example, Instaforex and Dukascopy are two reputable Forex brokers, but they do not accept clients from the United States. If you are a trader from the U.S., you do have options available to you. Forex.com and Oanda both accept U.S. based traders. Just be sure to know what your local laws say, what they forbid you to do, and stick with what's acceptable in your jurisdiction. There are a lot of options out there, and it's important that you cover yourself. Being sure to follow all of the rules might seem like a pain, but it will go a long way toward protecting yourself and your hard earned money.
Your Financial Situation
Brokers have different rules when it comes to the financial side of things. For example, One broker might have a minimum deposit of only $500 USD, while another might require you to deposit more. Some brokers might accept a deposit via an online wallet like Skrill, while another broker might require you to use only a direct transfer from your bank or to use a credit card. Be sure that you know the financial hoops that you will need to jump through to get your money to your broker and then back. Knowing this process well and being prepared for it ahead of time will help eliminate surprises and ensure that you are more likely to use a broker that's working for you, rather than against you. 
Your Goals
What is it that you want to accomplish with your trading? Do you want to trade the EUR/USD only? Or do you want to trade commodity contracts for difference, too? Do you want to keep trades open for days at a time, or is 15 minutes the longest you'll ever leave a trade open for? What is it that you're trying to do with your trading?
These, and things similar to them, are all important questions to ask yourself.
Other Stuff
By this point, we've gone over all of the important factors that you need to consider when choosing a broker. But what happens if you find two brokers that are exactly the same, except for the user interface? What happens if you find one broker that has a nice color design on their sign in screen? It's perfectly acceptable to choose one broker over another because of reasons like this.
The "other stuff" matters. This is what separates a great Forex trading site from a great trading site that you want to continue using. The little things, like a great user experience on the site, or a strong and intuitive interface matter. They are the things that make trading a seamless part of your day.
You might find that there are two or three brokers that all fit your needs in the same way. This is okay, especially if you live in an area where there are several high quality regulated brokers that are available for you to do business with.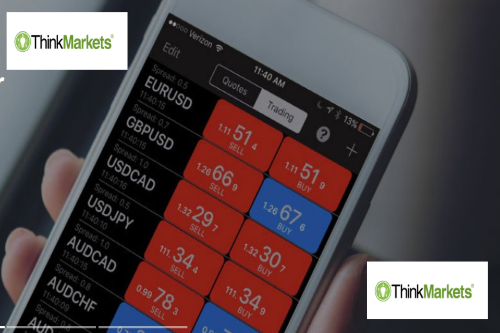 ThinkMarkets is a Forex broker based out of Australia. Founded in 2010, this broker has grown to also have offices located in the UK. They have a very strong product, but that doesn't mean that their services are right for everyone. Before you create an...