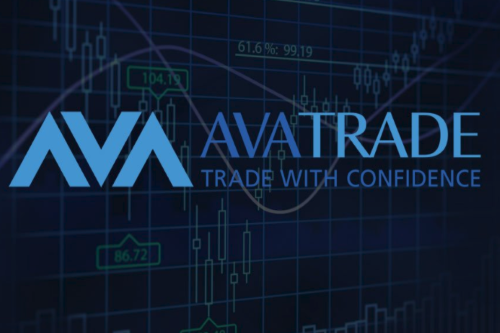 AvaTrade has been a major force in the world of Forex trading since it was founded in 2006. Today, there are many clients from around the world that use this site, and for a good reason. This is one of the most competitive brokers out there. If you're looking for a broker, this is one of the ones you should be considering from the beginning. But just because it's right for some people doesn't mean it's right for everyone.
So, keep reading if you're interested in learning whether AvaTrade is the right Forex broker for you and your needs.
What Do They Offer?
AvaTrade has a lot to offer their clients. They offer a wide variety of currency pairs to trade, including the euro, the U.S. dollar , and much much more. AvaTrade does offer Contract for Difference, if this is something that you're interested in trading. They offer these in commodities, and stocks. Metal, stock, and bond trading is also available through this broker.
Do They Accept U.S. Based Traders?
No. AvaTrade currently does not allow those within the U.S. to use their services. Their many offices are based out of Ireland, and they are a regulated broker, but they are not accepting those from the U.S. now. You need to live in a country where they are allowed, such as Australia, the United Kingdom, or Japan, just to name a few.
Customer Support
No one ever wants to need to rely on customer support, but if you do have an issue, you want to know that your questions will be answered quickly and effectively. AvaTrade has a 24 hour customer support service line set up, and they have a quick turnaround on responding to emails, phone calls, and direct messages. If you have questions about creating an account, closing an account, or anything in between, their customer support team is there to help you.
Opening an Account
You can open an account with AvaTrade with as little as $100 USD. They also offer the euro, the British pound sterling, and the Australian dollar for you to open up accounts with. They do offer a few other deposit currencies, but using one of the ones listed above will give you more flexibility with your account, including an ability to get deposits and rebates back on your cash.
You have a variety of options open to you when it comes to funding your account. You can use a wire transfer directly from your bank account, a credit card, or a variety of e-wallets. These include Skrill, PayPal, Neteller, and Webmoney.
Bonuses?
In some markets, the deposit bonus is disappearing. That is not the case with AvaTrade. If you use one of their major base currencies (see above), you are eligible for a bonus. The amount of your bonus depends on how much you deposit. They can range from $35 to $14,000. The more you deposit, the larger your bonus will be. These are mostly applied to just your initial deposit, but there are a handful of bonus opportunities that will arise here and there. Pay attention to when these occur so that you can maximize your account's ability to make money for you.
Trading
We recommend using the MetaTrader platform to make your trades through AvaTrade. MT is universally recognized as one of the most powerful trading tools out there when it comes to the Forex market. When you use this, you have the opportunity to not just make trades, but to set alerts for yourself, create stop-loss points, trigger future trades, and you gain access to a huge array of technical analysis tools to ensure that you are making the best decisions you can possibly make.
Using MT also allows you to set up Expert Advisors and utilize trading robots, if you desire to go this route. These are advanced tools, but many traders like to use them to help supplement their trading and relieve some of the pressure that comes with Forex trading by automating some or all of the steps involved.
Spreads will vary based upon your leverage, the time, your account type, and the pair that you're trading. To give you an idea of what this looks like, the average spread on the EUR/USD will vary from 1.0 to 1.9 pips. Being able to minimize your spread will help you a lot over the long run. It might be a fraction of a penny here and there, but as you trade more and at higher volumes, these fractions can add up to thousands of dollars.
The maximum amount of leverage that you can utilize is 400 times your base amount. Be sure to follow all of the applicable safety and money management rules so that you are protecting your capital and minimizing risk while also maximizing profit rates.
***Your capital may be at risk. This material is not investment advice.***