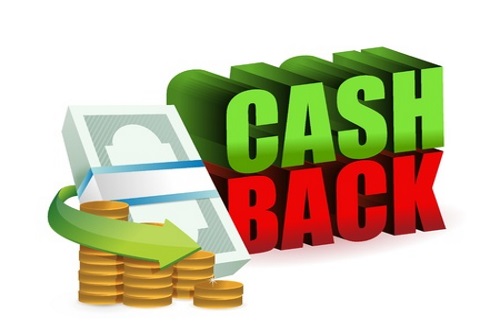 Are you interested in learning more about Forex rebates? Are you wondering how they might be able to help you to take your trading to the next level? You're in the right place!
But before you get too far into this article, it's important that you know that although rebates might sound like a really easy way to increase your profit rate, they're not right for all traders. Some traders really benefit from them and can use them to supplement their earnings, but some traders do not thrive with them. Looking at rebates honestly and from an unbiased point of view is important if you want to give yourself a real chance at being a successful Forex trader.
What are Forex Rebates?
When you open up a Forex trading account, you probably will go through a site that's an affiliate of the broker. We are an affiliate site with a few different brokers, for example. As compensation for opening up the account, whenever you make a trade, a tiny portion of the spread is given to the affiliate as a payment. This might be as small as a few pennies here and there, but over time, it adds up.
If you use a site that offers a rebate, some of those earnings go back to you. It's the affiliate's way of thanking you for using them.
Can Forex Rebates Help Me?
Who doesn't like getting free money? But just because rebates seem like free money doesn't mean that they are. For one, you need to make trades to get those rebates. If you are not yet a profitable trader, you might be earning a few bucks a month on rebates, but losing a few hundred on bad trades. Obviously, this is not an ideal situation. You want to be making money, not losing it.
Forex rebates can be helpful, but only if you use them as a smaller portion of your overall trading routine. You need to take care of all the first steps first. Find a strong broker, find a trading routine that works, and use all of the proper techniques and risk management methods to keep yourself safe. If you're doing all of these things and you are a profitable trader, then rebates can help you to be even more profitable.
How Do I Get Started?
Getting started with rebates is not very hard. In fact, it's a lot easier than trading is. But, you will need to open up a new Forex account. If you're already an established Forex trader, that means opening up and funding a new account. It's not perfect for everyone, but there are some distinct advantages.
You will need to open up an account through the rebate site, whether it be us or someone else. Then, you will need to select a broker and open up an account with them. Once that's done, a payment account will need to be set up so the rebate site knows where to send your money. You can choose from a variety of payment options so you're more likely to find something that fits in with your lifestyle.
You'll need to fund your Forex trading account next. After you do that, you'll be all set to start trading. After you have made a set number of trades, money will start coming into the rebate site through their affiliate account.
What Other Details Do I Need to Know?
Rebate cash doesn't show up in your account quickly. It can take weeks for that money to make its way to you. Remember that Forex trading is a long term endeavor. Your trades might be only a few minutes in length each, but making money is only worthwhile if you are doing it consistently. Rebates need to be viewed in this light.
If you are already a profitable trader, then rebates are a way to supplement that. Even the most profitable traders out there have off months, though. Rebates can help you to smooth over the down months and make the most out of the good ones.
It's also worth knowing a few of the details about how rebates are calculated. Not all currency pairs are worth the same. The amount that you trade will also help determine your rebate rate. If you trade the EUR/USD with 100 times leverage, the amount you make will be different than if you trade the USD/JPY at 400 times leverage. Also, different broker products are worth different amounts. The type of account that you open with the broker that you originally selected will make a difference.
If you have more questions, feel free to shoot us an email or contact customer support at your broker. It's best to get all of your questions and concerns out of the way before you commit to a broker and a rebate site so there are no doubts or lingering questions after you start trading.